New York City sushi chef Cheng Lin brings omakase concept to Brooklyn
By Verada | Aug 28, 2023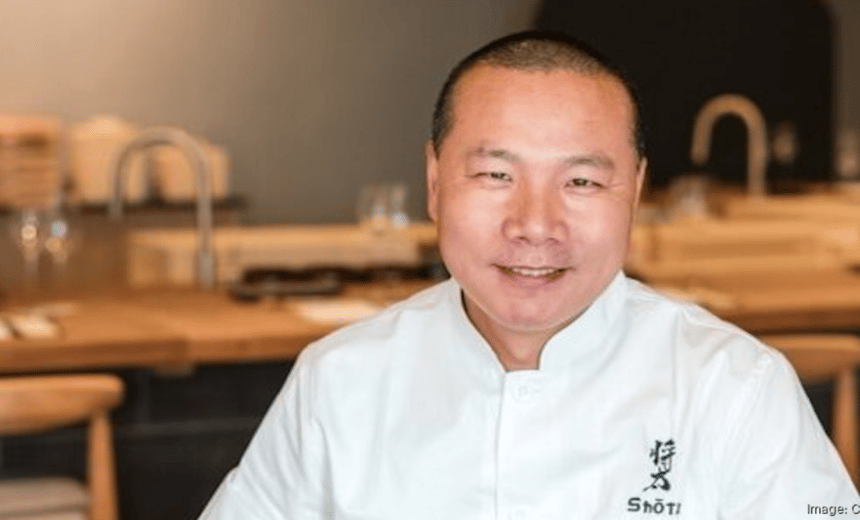 Twenty-four years ago, Cheng Lin made a promise to himself after reading a Japanese comic book called "Shota no Sushi": If he were ever to open his own sushi restaurant, it would bear the name "Shota."
Like the young boy in the book, Lin has been on his own journey from sushi novice to master with stops along the way at New York City restaurants Hatsuhana, Sushi Seki, Blue Ribbon Sushi and most recently Ito Tribeca.
Now Lin has achieved his dream by opening his own sushi omakase restaurant Shota Omakase in Brooklyn's Williamsburg neighborhood.
"There's so many omakase restaurants in Manhattan," Lin told the New York Business Journal. "When I was working in the city, so many people from Brooklyn would go to the city to eat omakase. We are giving people a reason to stay in Williamsburg and enjoy very good sushi."
As part of the omakase dining experience at his restaurant, the chef creates the meal for customers. Shota Omakase offers an 18-course menu that includes four Japanese small plates, miso soup, 11 pieces of seasonal nigiri sushi, one sushi hand roll, and tamago sushi. It costs $175 per person.
Lin said Shota Omakase distinguishes itself from other comparable restaurants with high-quality ingredients. For example, the restaurant sources 90% of its fish from Japan. In addition, Shota Omakase aims to get premium-quality rice, sushi vinegar, soy sauce and sushi nori.
Shota Omakase is in a 1,600-square-foot space, located at 50 S. Third St., that features a 16-seat and eight-seat white oak wood counter. The lease is for 10 years and the asking rent was $70 per square foot.
Verada Managing Partner Brendan Thrapp represented Shota Omakase and the landlord, Two Trees, on the deal.
"The location was a perfect fit based on the higher-end residential units and office product coming on the market and other successful restaurants in the immediate area," Thrapp said via email. "The concept is higher-end and focuses on an intimate experience, which many residents in Williamsburg crave."
You might also like...
Aug 11, 2022
What Class of Commercial Real Estate Is Best for Your Business?
Retailers must weigh their options when searching for a local space to rent and consider what space is optimal for their business. One major question ...
Jun 26, 2022
What is the Good Guy Guarantee for commercial property for lease?
Launching a successful new business in bustling Manhattan is a dream for many. After tireless efforts in developing your business plan, outlining ...
Nov 26, 2021
How to use vacant space for experiential retail in Downtown Brooklyn
Manhattan-area and Downtown Brooklyn retail has been shaken up by many trends, from continued reliance on online shopping to reluctance to return to ...