582 4th Ave is strategically located in the heart of Park Slope, Brooklyn.
This retail space benefits from its prime position along a bustling commercial corridor, ensuring high visibility and foot traffic.
With its proximity to popular destinations such as Prospect Park, numerous restaurants, cafes, and boutique shops, this space offers a fantastic opportunity for businesses to tap into the neighborhood's thriving retail scene.
The area is well connected by public transportation, making it easily accessible for both local residents and those from neighboring areas.
582 4th Ave provides a prime and accessible location for your retail business in the vibrant Park Slope neighborhood.
7,026 sq. ft.
A: [corner] 1,768 SF
100' wraparound frontage
18' ceiling height
B: [in-line] 2,130 SF
18' frontage on 4th Ave
18' ceiling height
C: [cellar] 2,603 SF + GF 525 SF
19' frontage
12' ceiling height
Co-tenancy:
Studio Pilates, Brooklyn In Arabic, The Green Province, Pyae Hlyan, Hip Hippo Daycare, The Common Park Slope, Speakeasy of Strength, Black Horse, Buttermilk Bar
Available spaces
A: [corner] 1,768 SF
B: [in-line] 2,130 SF
C: [cellar] 2,603 SF + GF 525 SF

Location
582 4th Ave
Brooklyn, NY 11215
Ceiling height
18' GF, 12' cellar
Frontage
A: [corner] 100' wraparound frontage
B: [in-line] 18' frontage on 4th Ave
C: [cellar] 19' frontage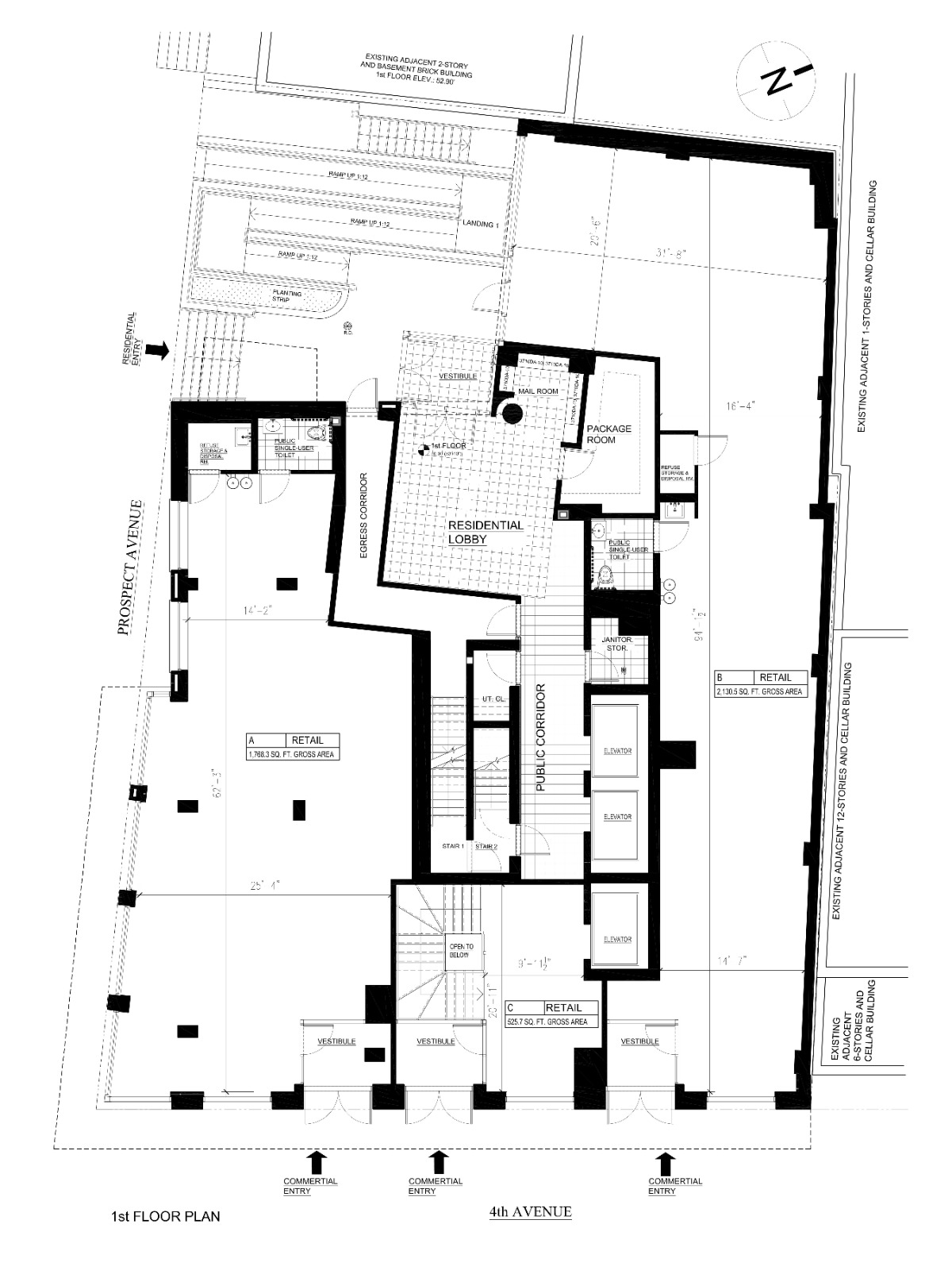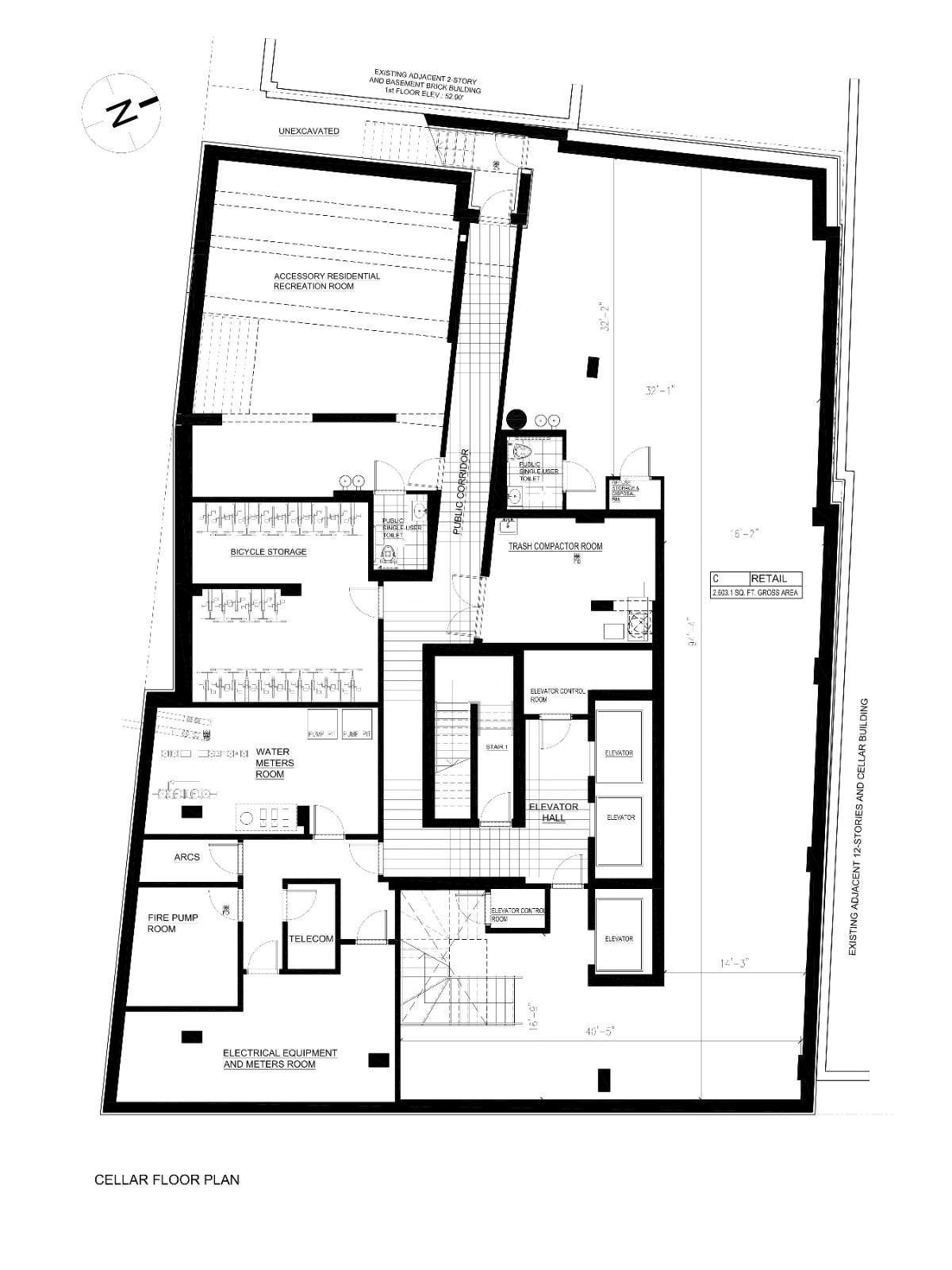 A place to grow together in Brooklyn's most sought after neighborhood
Park Slope is a strong embodiment of all things Brooklyn. An open-minded and artistically inclined population enthusiastically lends its support to an assortment of businesses and vendors. Known as the "Other Fifth Avenue," Fifth Avenue in Park Slope is a hotbed for laid-back, family-oriented businesses and homegrown food and beverage concepts, housed in the various Park Slope commercial retail space. It is home to all things retail in Park Slope. Seventh Avenue acts as another hotspot for residents and includes top-rated schools, restaurants, bars, and health clinics.
Historic brownstones and Prospect Park define this tree-lined neighborhood, and recent developments have carried its charm into the 21st century. Strollers and children of all ages are a constant presence on the sidewalks, as are dog walkers heading to the park. The neighborhood is far enough away from Downtown Brooklyn and Manhattan to offer a breather from the daily hustle, big enough for a diverse range of housing types, and secluded enough to offer the quiet serenity of a New York-style suburb.
37.9
Average Population Age
115,955
Population within 1 mile radius
$
160,803
Average HHI within 1 mile radius
4,957
Businesses within 1 mile radius
$
1.9
B
Annual Spending within a 1 mile radius
Transportation
15 St - Prospect Park (F, G)
Prospect Av (D, N, R, W)
4th Av - 9 St (F,G, D, N, R, W)
Grand Army Plaza (2,3,4)
7 Av (B, Q)
Union St (D, N, R, W)
Bergen St (2, 3, 4)
Atlantic Av - Barclays Ctr (2,3,4,5,B,D,N,Q,R)
Dining
Purbird
Al Di La Trattoria
Runner Up
Stone Park Cafe
Patsy's Pizzeria
Bricolage
Miriam
Sushi Katsuei
Shopping
"The Other 5th Avenue"
Beacon's Closet Park Slope
Fig
KIWI
Aesop
Bhoomki
Something Else on Fifth
A Cheng
BLOK HILL
Culture
Night Hawk Cinema
Barbés
Brownstones

Old Stone House of Brooklyn