Understanding Your Property's Walk Score
By Verada | Jan 03, 2023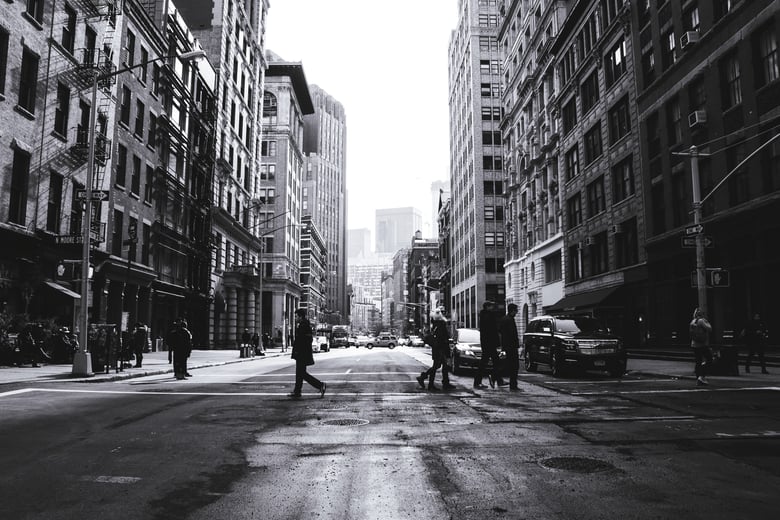 Understanding a Property's Walk Score

For many businesses looking for a new location, walkability – the extent to which a neighborhood encourages walking for function and recreation – is just as important as the quality and age of the building. But how can prospective tenants and real estate professionals know whether a particular location is walkable? Thanks to Seattle-based company Walk Score, they can learn more about the walkability and pedestrian friendliness of any address, neighborhood, or city in the United States, United Kingdom, Canada, and Australia.
What is a Walk Score?
Founded in 2007, Walk Score set out to create a more objective measure of an area's walkability, or its proximity to a variety of key amenities. Based on a scale of zero to 100, Walk Score tells prospective residents how easy it is to live in a location without a car. The higher the Walk Score, the more walkable the area. Now owned by Redfin, Walk Score has become an industry leader in measuring walkability and an indispensable tool for both buyers and sellers of property, as well as real estate agents. The company has since developed similar metrics to measure a location's Transit Score, or access to public transportation, and Bike Score, or the presence of bike lanes and trails.
In addition to data, Walk Score provides a digital code in the form of widgets and badges that enables users to display Walk Scores on their websites, integrating them with real estate listings and other data sets. More than 30,000 websites, including Apartments.com, Zillow, and Zumper, currently feature Walk Score data.
The company can also produce Walk Scores for entire cities and currently uses data to rank more than 2,800 cities throughout the country. Although New York City consistently ranks as the most walkable city in the United States, several pedestrian-friendly neighborhoods exist all over the country in cities such as Miami, Florida; Philadelphia, Pennsylvania; Denver, Colorado; Portland, Oregon; and Austin, Texas.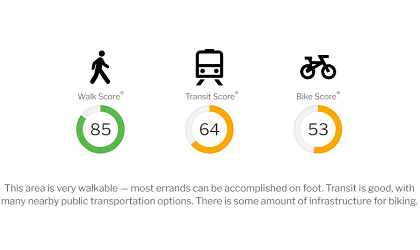 How is a Walk Score calculated?

Using a patented algorithm, Walk Score can measure the walkability of any address. First, the company relies on neighborhood boundaries from real estate data as well as Google location services to define an area. Then, it uses the algorithm to calculate the distance from a specific address to all available amenities in the area. Depending on how far away an individual would have to walk, or how long it would take to walk there, the destination receives a score anywhere between zero and 100. Locations that are a quarter of a mile or less from the address get the highest score, while places that are more than a mile away get a zero. The closest business or facility in each amenity category contributes more than the second or third closest, and so on.
What amenities are included in a Walk Score calculation?
Walk Score measures amenities in several categories with some weighted more than others. Those that cover groceries, dining and drinking, shopping, and errands score more points. Here are the most common categories considered in a Walk Score calculation.
Dining and Drink: Restaurants and bars are found to be some of the most popular walking destinations within an area. This category includes coffee shops, cafes, and other establishments. Having a variety of options within walking distance is important to residents.
Grocery Stores: This category tries to capture the places where residents can get the ingredients for a relatively healthy meal – things like fresh produce, milk, eggs, bread, and so forth. Convenience stores that specialize in fountain drinks, slices of pizza, and hot dogs are not included.
Retail Spaces: This category includes clothing and shoe retailers, bookstores, specialty food shops, children's stores, or establishments that generally fall under gifts, novelties, apparel, and accessories.
Schools: Included in this category are elementary, middle, and high schools but not necessarily colleges and universities or specialty schools that offer dance, language, or music lessons.
Parks: This category includes green spaces, pocket parks, central parks, trains, and trail access areas.
Culture and Entertainment: Included in this category are movie theaters, live theaters, museums, art galleries, music venues, and other entertainment hotspots.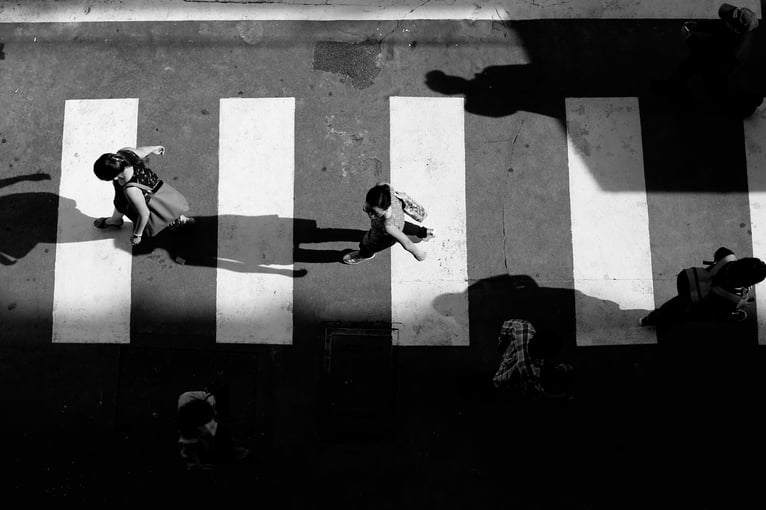 What is a good Walk Score?
Taking all of this into consideration, the company then calculates an overall Walk Score for the address. The most desirable Walk Scores are between 70 and 100: 90-100 is considered a walker's paradise where residents do not need to own a car to run daily errands; 70-89 is considered very walkable and residents can complete most errands on foot. Areas that score below 70 are considered somewhat walkable but probably necessitate having access to a car, bike, or public transportation to get around. A score below 50 means the community is car-dependent, and a score below 25 means residents need to drive everywhere.
How do people know if a property or neighborhood is truly walkable?
Having sidewalks, however, is not enough to elevate an area to a walker's paradise. That's why Walk Score also considers pedestrian friendliness, which is based on average block length and intersection density, or the number of intersections per square mile. Many major cities are built on a grid system by which streets run at right angles to each other, forming a block pattern. Pedestrians can walk around a city block in either direction, which creates a variety of ways for them to move. Shorter blocks with more intersections earn a higher Walk Score because they are good proxies for more walking routes, narrower streets, reduced speed limits, and access to nearby amenities – all of which make a neighborhood more pedestrian friendly.
Unfortunately, Walk Score cannot represent all areas equally. By virtue of the data collected, urban areas are often considered more walkable than suburban or rural areas. For example, the metric does not account for a low-scoring rural area that lacks defined city blocks and intersections but where residents can easily take their dogs for a walk along a pasture, field, or stream. Likewise, what one person considers a "walkable" trip may seem like an epic hike to another, which Walk Score does not take into consideration. Despite these drawbacks, however, the Walk Score metric has proven to be a valuable feature on many real estate websites.
How does Walk Score collect data?
To generate its values, Walk Score works with several sources to collect data. Factual, for instance, shares information on the location of bars and restaurants, grocery stores, and other vendors, while Great Schools helps the company ascertain the location of K-12 schools in a particular area. Walk Score also works with the U.S. Census Bureau to gather population metrics and OpenStreetMap to collect information about road networks, walking paths, bike paths, and other mobility infrastructure.
In addition, Walk Score relies on users to contribute up-to-date information about neighborhood amenities. Anyone can look up their address on the company's website and see if anything is missing in the area. They can then add information to be included in an updated score. Conversely, they can move data to a more appropriate category or remove inaccurate data. Updates for individual addresses are made roughly every six months on a rolling basis; neighborhood, city-level, and census tract scores are assessed about once a year.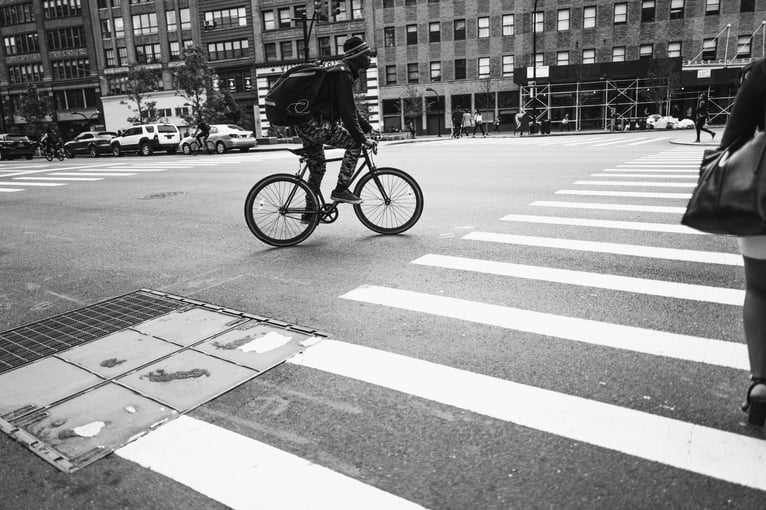 How can individuals or organizations leverage Walk Score data?
Today, analysts in a variety of fields, including real estate, urban planning, public health, government, and finance, utilize Work Score data in their research. To assist their efforts, the company presents data in several formats: spreadsheets, shapefiles, and apps. It also provides data for individual addresses as well as larger geographic areas.
Here are some of the ways researchers are currently leveraging Work Score data.
Recent studies have examined the relationship between real estate values and walkability. Research shows that both residential and commercial property values tend to be higher in areas with higher Walk Scores. According to Redfin, one Walk Score point can increase the price of a home by an average of $3,250 or 0.9 percent. Likewise, higher Walk Scores benefit commercial properties. The University of Arizona has shown that a 10-point increase in Walk Scores can increase office and retail property values by up to 9 percent, depending on the property type.
From an economic perspective, researchers have discovered that walkable urban places tend to outperform more car-dependent areas. In Washington, D.C., for example, the average vacancy-adjusted annual office rent in walkable areas is $37 per square foot, compared to $21 for drivable suburban office rents, a 75 percent rental premium. Among for-sale housing, per-square-foot values in walkable areas are 71 percent higher than the average of all other places.
Within the sphere of public health, researchers have studied how walkability can influence physical activity and obesity rates. Recent studies reveal that moving to an area with a higher Walk Score can lead to changes in people's walking behavior, which can then result in a lower body mass index (BMI). In fact, researchers suggest that cities with greater accessibility to amenities within walking distance from a residence are likely to have 1.9 percent lower rates of adult obesity.
New studies that utilize Walk Score data are constantly emerging. A research hospital in Texas, for example, is currently looking at the impact of walkability on the status of cardio-metabolic disease. Likewise, the University of Western Ontario in Canada is examining the relationship between walkability and a neighborhood's vulnerability to COVID-19, while another Canadian study is using data in relation to actuarial models and property insurance pricing.
Using Walk Scores for More Informed Decision Making
Walk Score understands that pedestrians on the street are a hallmark of a thriving community and is helping realtors, urban planners, public health officials, and insurance agents understand the value of walkability in making their communities healthier, wealthier, and happier. Regardless of how residents choose to get to the grocery store – whether by car, bike, or foot – they all should be able to travel the same streets without incident. In the end, a high Walk Score is less about walkability and more about equitability.
You might also like...
Jun 26, 2022
What is the Good Guy Guarantee for commercial property for lease?
Launching a successful new business in bustling Manhattan is a dream for many. After tireless efforts in developing your business plan, outlining ...
Jan 26, 2023
Valuing Commercial Property: What You Need to Know
Effectively valuing commercial property is an art with more than one way to achieve results! Whether you're seeking to buy or sell, consider this ...
Sep 29, 2022
7 questions to ask to find commercial property for rent in Manhattan
You might have found the perfect commercial property for rent to launch your NYC-based business, but how much research have you done? Can you afford ...