What is Mixed-Use Development?
By Verada | Apr 28, 2023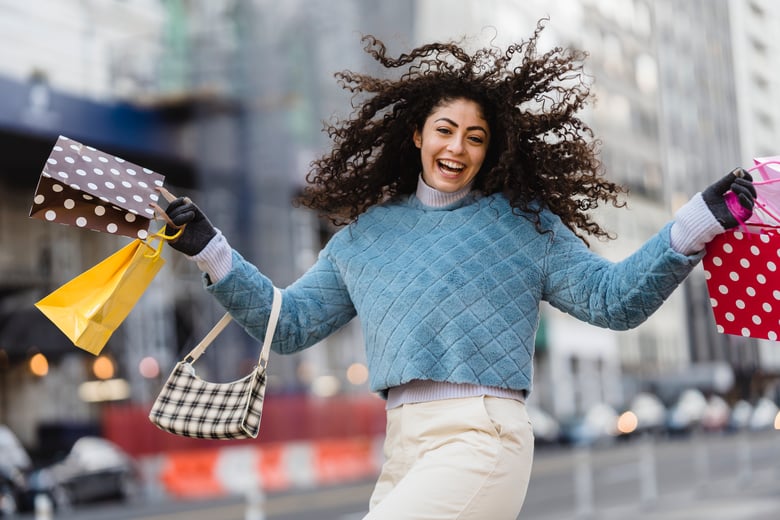 Choosing between a residential or commercial space for your next investment? Consider adding a mixed-use development to your real estate portfolio. But first things first—what exactly is a mixed-use development?
As the name reflects, mixed-use properties blend residential and non-residential (commercial or industrial) buildings planned and developed within a city, municipality, or state. From single buildings to entire neighborhoods, these mixed-use projects range in scope. Typically defined as pedestrian-friendly, mixed use developments offer more ways to live, work, and shop in one neighborhood, reducing the need for vehicles and traffic congestion in the process. Imagine a "village-style" combination of retail, restaurants, multi-family housing, offices, and outdoor space. When done well, mixed-use developments don't just incorporate various types of real estate in one place—the various elements also effectively complement each other.
Common elements of mixed-use developments also include outdoor spaces, plazas, and corridors between buildings. In terms of public infrastructure, mixed-use development projects are often located in higher population centers seeking to reduce traffic congestion by making it easy to walk, bike, or take public transit to home, work, play, shop, and dine.
A number of benefits make these types of properties desirable from low vacancy rates to reliable tenants and stronger neighborhoods. On the other hand, mixed-use developments also include added responsibilities. Read on to discover more about mixed-use developments and how you can make the best decision for your investment portfolio.
Types Of Mixed-Use Development
Mixed-use developments include a wide variety of property types. While the creative and economic potential is limitless, you're most likely to come across these trends:
Residential and Office Spaces
Residential and office spaces are a common variety of mixed-use developments to meet the needs of diverse tenants.
Residential and Commercial
Residential and commercial properties often offer public retail on the main floor and private living space (condo units or apartments) on the upper floors. Alternative configurations mix office and residential areas in more of a "main street" style.
Commonly located near airports, transportation hubs, hospitals, or desirable attractions—these mixed-use complexes feature a variety of amenities to meet the needs of visitors from restaurants and retail stores to gyms and more.
Mixed-use projects can unite multiple uses into a single building while other real estate developments include a number of multiple single-use buildings within the same zoning parcel or site. Now let's take a closer look at both vertical and horizontal mixed-use developments.
Vertical Mixed-Use Development
Vertical mixed-use developments contain a combination of different uses within the same building. This type of real estate typically features a building with retail stores on the first floor and residences on the upper floors. While a popular format for mixed use property, it's not the only type of multi use building available.
Horizontal Mixed-Use Development
Horizontal developments include a variety of single-use buildings within a planned complex. In these types of developments, some buildings are commercial spaces while others are residential. Horizontal mixed-use complexes often contain a popular mix of housing, offices, shopping, and dining.
Both horizontal and vertical multi-use developments offer desirable benefits for tenants and investors alike, but first let's cover the potential challenges.
Challenges of Mixed-Use Development
It's important to be aware of common challenges around implementing mixed-use developments. Such issues to consider include zoning codes, opposition from local stakeholders, and financing.
Zoning and other local statutes may segregate uses, which requires mixed-use developments to earn variances and acquire other approvals specific to the particular site.
Opposition from Local Stakeholders
Opposition from local stakeholders, also referred to as NIMBYs (Not In My Backyard) may also occur and in some cases, developers must share costs to upgrade local infrastructure.
When it comes to financing, each type of use is evaluated separately, making it a potentially challenging prospect. On the flip side, combining multiple uses into one single project diversifies your financial risk.
When planning a mixed-use development, you also want to keep in mind:
Local character—be aware of existing architecture and complement or enhance the look, scale, and integrity of the neighborhood.
Security—providing privacy between commercial, office, and residential spaces.
Noise—keeping sounds isolated from one space to the next.
Trash—designing smart spaces to store waste and mitigate any less than lovely aromas.
Parking—while mixed-use developments reduce vehicle dependency, some parking is often necessary.
Benefits of Mixed-Use Development
Different communities (and real estate investors!) choose mixed-use developments for different reasons. They can be an effective way to incorporate a variety of housing options while elevating the character of a neighborhood or serve as a way to revitalize struggling areas and spark more economic development. Beyond launching revitalization efforts, providing more housing opportunities, and encouraging economic investment, the many benefits of a mixed-use development include:
Raising property values

Increasing tax revenue

Lowering infrastructure costs

Budget cost savings

Efficient use of land and infrastructure

Preserving rural land or environmentally-sensitive resources elsewhere in the community

Promoting tourism

More bicycle and pedestrian-friendly destinations

Reducing vehicle dependency, air pollution, and traffic congestion

Enhancing an area's identity and development potential to highlight a community's unique assets

Encouraging flexible design

An enhanced sense of community
Ready to make your next commercial real estate investment?
The New York commercial real estate experts at Verada are here to ensure you reach your goals. A next-generation commercial platform and brokerage specializing in servicing premium NYC neighborhood retail, we serve as a one-stop shop for commercial real estate landlords and retail tenants. Together we provide all-inclusive services with a forward-thinking approach that leverages emerging technologies, content-based marketing, and a deep understanding of the market to better match landlords and tenants.
Whether you're seeking to invest in a multi-use development or streamline the leasing process to better focus on your business, here's what you can expect:
Maximize the visibility of your property by leveraging our platform, social media, digital advertising and marketing, and direct outreach

Procure and vet quality tenants to ensure smooth transactions and long-term retention

Provide ongoing service through the life cycle of your property

Connect with our team now!
You might also like...
Apr 28, 2023
What is a Zoning Variance?
The process of designating what kind of property can be built in a specific area, counties and municipalities enact zoning ordinances to define which ...
Feb 10, 2022
The retail site selection process in 8 steps
Finding the ideal retail space in Lenox Hill, NY, isn't as simple as checking listings and signing a commercial lease. If you've started the process, ...
Apr 10, 2023
Triple Net Leases: Pros and Cons to Know
Interested in leasing a commercial space? Know your options! A variety of lease structures are available to you, including the triple net or NNN ...