What is a Zoning Variance?
By Verada | Apr 28, 2023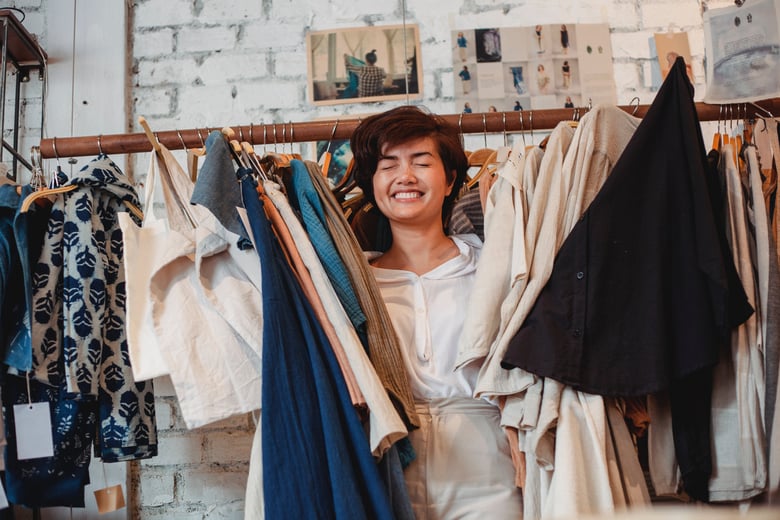 The process of designating what kind of property can be built in a specific area, counties and municipalities enact zoning ordinances to define which types of buildings belong where. In theory, this process prevents inappropriate real estate projects from being constructed in particular areas like a big box shopping center in a historic district or production plant beside an elementary school. So, what happens when you need an exception to those rules? That's where variance zoning comes in.
What is the Zoning Variance Definition?
Zoning laws require that properties match the classification for certain areas. A zoning variance is an exception to those laws granted by local government on a case-by-case basis. Once a zoning variance is granted, it's applied to the existing property—not the owner. In other words, the exemption still applies to the land even if the property changes hands.
Why is it Important?
A zoning variance provides property owners with legal permission to use land or build structures in ways beyond existing local zoning conditions. Granted by the New York State Zoning Board of Appeals (ZBA), applicants must meet specific stipulations in order to qualify. The most common of such cases is requesting the ZBA exempt your property from local zoning ordinances that negatively impact your ability to make effective use of your land. While zoning laws and ordinances and laws vary according to locale, the terms surrounding the receipt of a zoning variance are uniform across New York state. These rules and conditions are clearly outlined by the Zoning Board of Appeals.
Types of Zoning Variances
The two primary types of zoning variances are use and area. According to the Zoning Board of Appeals, the rules differ for each type of variance.
Use Variance
A use variance allows the use of land otherwise restricted by zoning regulations. Examples from the Zoning Board of Appeals include:
Industrial use in a commercial district

Commercial use in a residential district

Multiple dwelling in a single-family home district
Since the use variance requires the use of a property in ways contrary to or outside the nature of the surrounding neighborhood, the bar for obtaining one is intentionally high—putting the burden of proof on the property owner to prove that existing zoning conditions have created hardship. ZBA outlines the conditions for demonstrating hardship and earning a zoning variance as follows:
Proving that existing zoning conditions prevent the applicant from realizing reasonable return

Demonstrating that the demand for variance is based on unique circumstances impacting only the property in question and not extending to the surrounding neighborhood

Illustrating that the variance won't alter the essential character of the neighborhood

Showing that the need for a variance is not the consequence of self-created hardship
Area Variance
The ZBA allows an area variance for the use of land in a manner otherwise restricted based on the dimensions or physical requirements of applicable zoning regulations. Common examples include:
Building a home extension

Creating off-street parking in connection to a property

Inserting a fence along the property line
Area variances typically provide a less demanding threshold dependent on demonstrating that the zoning variance won't negatively impact the surrounding neighborhood. Keep in mind that the language of the area variance places the burden on the Zoning Board of Appeals (instead of the applicant) to meet key criteria. To grant an Area Variance, the ZBA must:
Determine that the variance won't result in an undesirable change in the neighborhood

Consider potential alternative strategies to a variance that would be lawful within existing ordinances

Address the issue of substantiality by determining whether the requested variance might be too great a degree of nonconformity within a neighborhood

Ensure minimal impact on the environment including factors like drainage, noise, traffic congestion, etc.

Ascertain whether or not the need for the variance is the result of a property owner's self-created difficulty
Benefits of Requesting a Zoning Variance
From redefining the use of an existing property to transforming a single-family home into a duplex or reclassifying low-density to high-density residential prior to selling—there are many ways a zoning variance can be beneficial to achieve your real estate goals.
Steps Needed to Obtain a Zoning Variance
1. First, determine the zoning designation of your property
Determine the zoning designation of your property. You can do this by using theZoning and Land Use Application (ZoLa), where you can find all pertinent information regarding the zoning of addresses, blocks, and property lot numbers.
2. File a formal request
File a request or written application for your variance with the Zoning Board, including submission of a filing fee.
3. The Zoning Board may hold a hearing
The Zoning Board will typically notify nearby property owners of the requested variance, and may hold a hearing to determine the viability of your requested variance.
4. You (the property owner) may be required to meet with City Council
You will likely be called before a local governing body, such as a city council, for final determination which, if granted, will be issued through the Zoning Board of Appeals.
5. Approval is granted or rejected
While the steps outlined above will generally guide you through the process, the Zoning Board of Appeals communicates that "the best way to understand the rules is to examine each in its turn, together with the court decisions that rely on them." Review the rules in their full detail at the New York Department of State website or feel free to contact the commercial real estate experts at Verada (link to Contact) for support in navigating the process.
Good to Know
Expect to pay a fee for the process. Be aware that the community comment period (where members of the public can hold meetings arguing for or against the variance) may be time-consuming. Depending on the property, it's important to note you may also be required to cover the cost of traffic studies, surveys, and an environmental impact study.
Tips to Get Approved
Obtain permission from neighbors

Communicate with your contractor

Carefully review and complete your application form

Attend Zoning Board meetings in-person
Applying for a zoning variance?
You don't have to navigate this process alone. Verada is here for you every step of the way! A one-stop-shop that leverages the latest technology to service commercial real estate landlords and retail tenants, our next-generation commercial retail listing platform and broker services are tailored to meet your every need. Verada was founded to address inefficiencies in the commercial retail marketplace. By integrating technology and data analysis with best-in-class property presentations, we effectively drive interest and lead clients to commercial retail spaces, providing landlords and tenants with optimized results.
Connect now to share your goals and access personalized support.
You might also like...
Apr 10, 2023
Triple Net Leases: Pros and Cons to Know
Interested in leasing a commercial space? Know your options! A variety of lease structures are available to you, including the triple net or NNN ...
Apr 28, 2023
What is Mixed-Use Development?
Choosing between a residential or commercial space for your next investment? Consider adding a mixed-use development to your real estate portfolio. ...
Sep 21, 2023
Verada leased 14k SF to Met Fresh
A grocery chain with locations around New York City plans to open its fourth outpost in Ridgewood, Queens, Commercial Observer has learned.