The Difference Between Gross Leases vs. Triple Net Leases
By Verada | Mar 15, 2023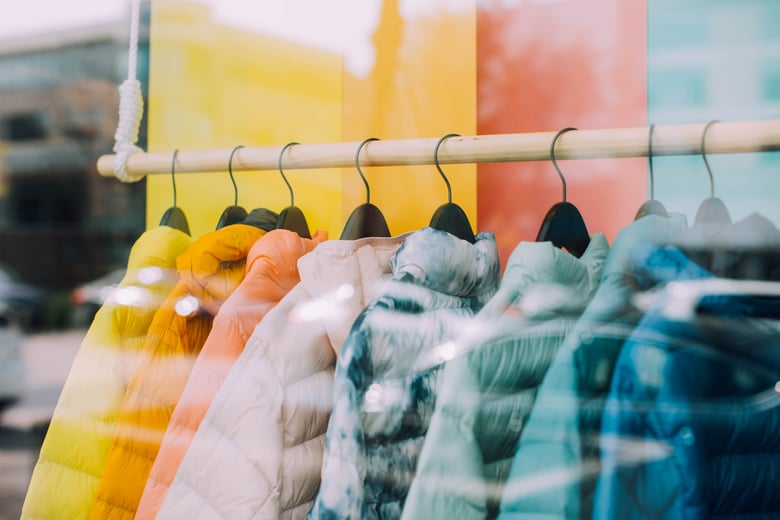 When searching for the right retail space, two of the most common commercial leases you'll come across are gross leases and triple net leases (or NNN "Net Net Net leases"). While both are popular—each type offers various advantages and disadvantages. When you're in the market for retail space, it's helpful to be familiar with both options to select the agreement that best serves your individual criteria and investment. Now let's explore the distinct pros and cons of a gross lease vs. a triple net lease, starting with essential definitions.
Under the terms of a triple net lease, tenants are responsible for paying base rent to the landlord along with three (the "triple" in Triple Net) key expenses: property taxes, building insurance, and common area maintenance (CAM).
The lease gets its "triple" name from the three key expenses listed above while "net" represents the expenses passed through to the tenant beyond base rent. This can happen monthly, quarterly, or on an annual basis based on pro rata share of the space.
Typically based on the property's value, property taxes paid to the local government cover the public cost of servicing the building and surrounding community from infrastructure and fire protection to waste collection. Note that these taxes are separate from any sales or excise taxes tenants may pay due to their type of business.
Common Area Maintenance (CAM)
CAM refers to charges related to the upkeep, repair, and renovation of shared areas of the building like parking lots, lobbies, restrooms, hallways, and elevators.
Building insurance protects against the cost of rebuilding (or repairing) property after unpredictable events arise such as fires, flooding, or storm damage. Plus, it can include liability insurance that covers against on-premise injury claims.

Since all three of these costs are paid directly by the tenant, the tenant has more control over how their money is spent along with the standard of service.
A commercial listing with a triple net lease will generally quote the base rent. For example, a commercial property might be listed as "$55 per foot, triple net" or "$55/sq ft/year, NNN." If unavailable, you may need to request how much these pass-through expenses cost from the agent or landlord. Typically, these are given per square foot so it's easy to add to the base rent.
What is a Gross Lease?
A gross lease agreement requires the tenant to pay the property owner a flat rental fee in exchange for the exclusive use of the property. This fee includes all costs associated with property ownership from taxes and utilities to insurance. Gross leases are common in the commercial property rental market (think office suites or existing standalone buildings) and may be modified to meet the needs of tenants.
Consider gross leases the simplified counterpart to triple net leases. While the key expenses don't vanish, rent is quoted as an all-in rate, which means the tenant pays one lump sum of rent while the landlord manages the property taxes, common area maintenance, and building insurance.
A full-service gross lease includes any and all property expenses (including the triple nets and utilities) which protects the tenant from variable costs like water and electricity and water. This makes it easier to forecast costs without having to take unexpected bills into account.
A modified gross lease includes only the base rent and the NNN expenses, but passes the cost of utilities and any other expenses through to the tenant.
You'll typically find a gross lease quoted as a single amount per square foot. It'll also be clear whether the lease is modified or full-service by how it appears. For example—a gross lease could appear as "$60/sq ft/year, modified gross."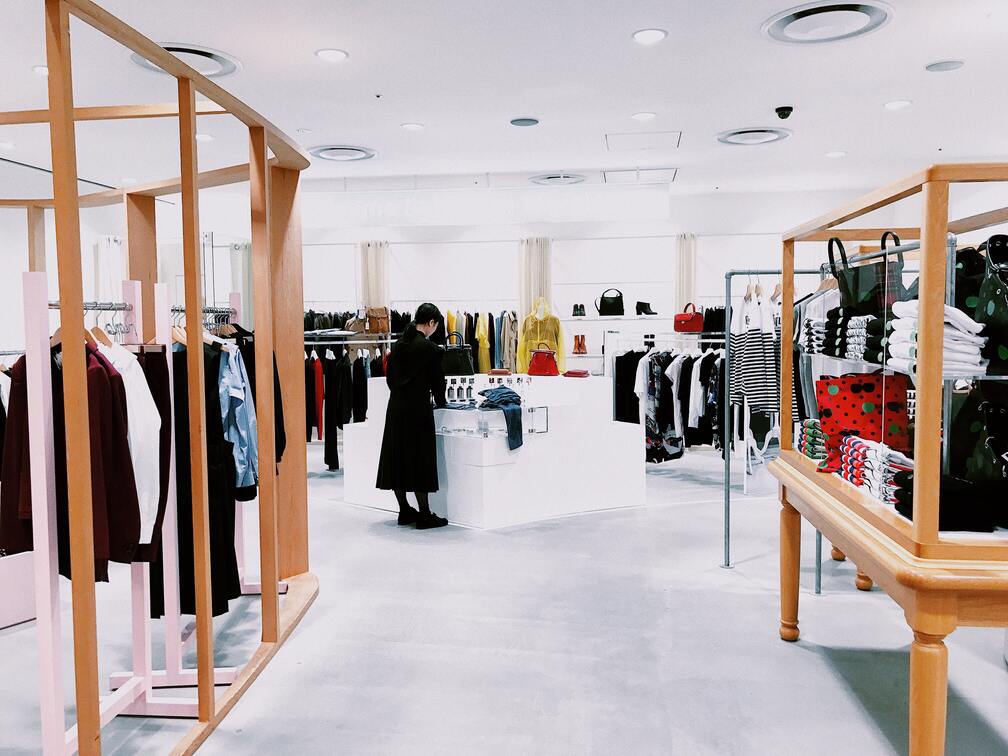 The primary difference between a gross lease and triple net lease? The landlord is responsible for paying operating expenses with a gross lease—while operating expenses are the tenant's responsibility with a triple net lease. Beyond this distinction, there are a number of reasons a landlord or tenant may choose one lease structure over the other.
From a landlord's perspective, triple net leases are structured to serve as an excellent source of passive rental income because they're more hands-off than a gross lease. On the other hand, the actual rent paid to landlords is generally higher with a gross lease because it combines all major expenses of a building into one all-inclusive quote.
On the tenant side, a gross lease is beneficial because the cost of rent is fixed and all-inclusive, so there aren't additional costs associated with renting the building. No "base rent and additional rent" element to consider. This gives landlords a single rate offer that's easier for tenants to understand. There's also a time-saving component since the tenant doesn't need to handle any administrative duties associated with property finances.
Landlord and Tenant Responsibilities
Triple net leases protect both the landlord and tenant. Landlords are protected if the costs associated with operating the property increase because those expenses are passed directly on to the tenants that benefit from utilizing the site. Beyond less responsibility for landlords, they can also expect longer-term occupancy. For the tenant, triple net leases offer an ability to audit the Common Area Maintenance (CAM) and make sure they're maintained properly and within budget. Beyond audit power, they can hire contractors of their choice for optimal savings as well.
Gross leases also have advantages and disadvantages around responsibility. In a gross lease, the landlord pays for all expenses associated with running the property while the tenant pays a higher base rent to cover this. A modified gross lease passes some expenses through to the tenant—typically metered utilities like electricity and water. This simplifies the tenant's budget, since they don't have to consider rising operating costs, but at the same time it removes their ability to keep operating costs down.
Depending on the terms of a triple net lease, a vacancy uptick may mean an increase in the shared expenses a tenant is expected to cover. Any increase in the cost of running a building is eventually recouped in any type of commercial real estate lease—but a triple net lease protects landlords from short-term fluctuations in common area maintenance fees and property taxes. Gross leases empower tenants to budget expenses, which is especially beneficial for those with limited resources or businesses seeking to maximize profit by minimizing variable costs.
Triple net leases typically tend to be long-term because tenants won't want to incur the costs associated with a property's upkeep unless they plan to be in the space for a substantial period of time. That's why triple net leases are more common for longer-term leases spanning at least five to ten years. Stability and predictability serve both the landlord and tenant.
On the other hand, gross lease term lengths are often three to five years (if not shorter!) since the landlord carries more of the risk. Depending on the commercial retail market, it's not unusual to offer a 12 or 18 month gross lease.
If you're a landlord, be sure to factor in maintenance expenses. Common area maintenance (CAM) charges are the landlord's responsibility under a gross lease agreement. So, if these expenses unexpectedly rise due to the need for building upkeep, repairs, or rising utility prices—it's the landlord who pays. The advantage? Landlords are empowered to better control those costs by managing building maintenance on their own terms.
On the tenant side, consider the fact that expenses pass through from the landlord to you in a triple net lease, which means any renovation costs are effectively paid by tenants up-front as opposed to paid back through marginally increased rent over the duration of the lease. In other words? Higher renovation costs for tenants.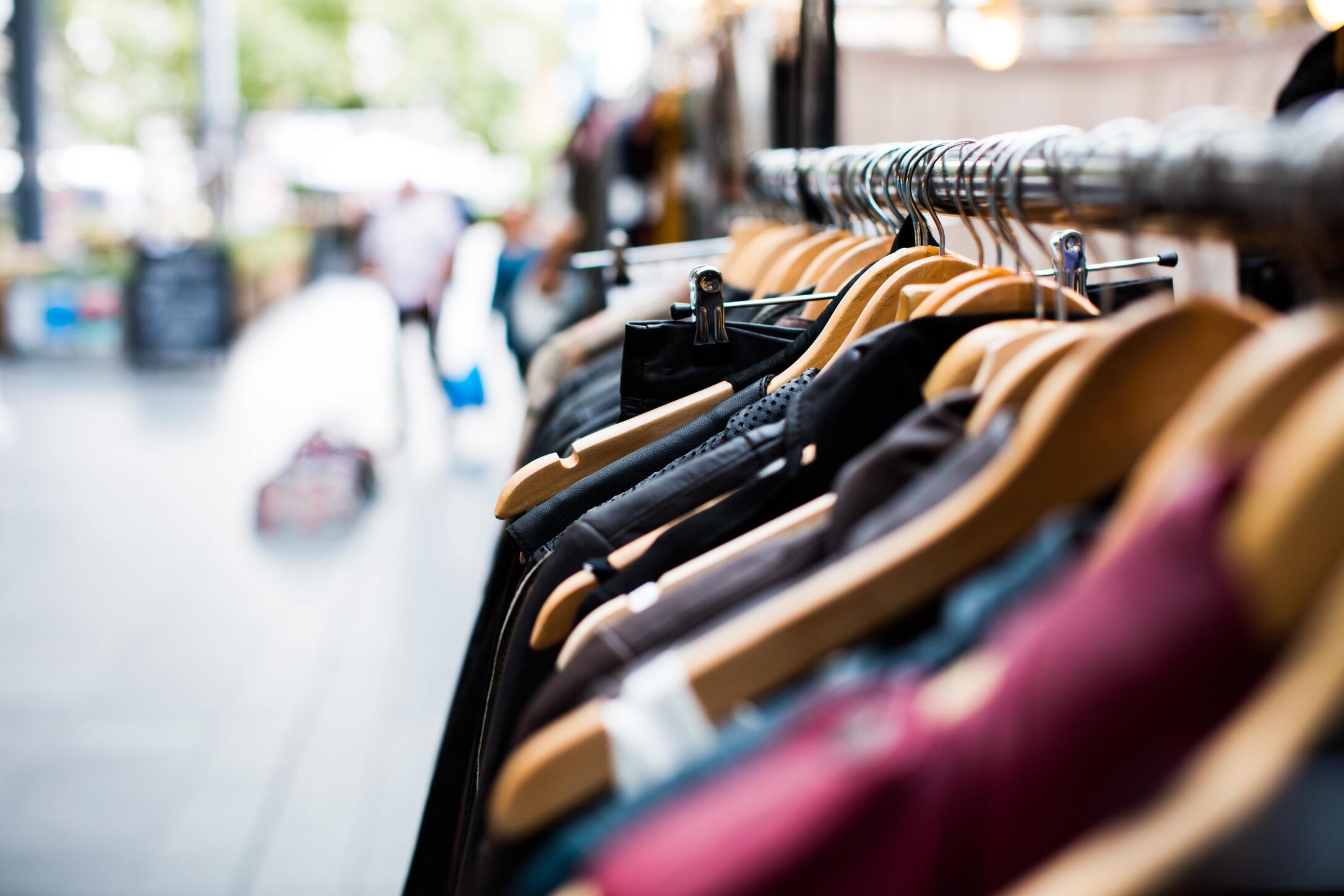 Gross Lease Pros and Cons for Landlords
PROS
Including operating costs in the rental fee adds up to more income.

When the cost of living increases every year, landlords can pass on any inflammatory costs to their tenants.
CONS
Landlords must take responsibility for any additional costs associated with property ownership—and that includes the unexpected kind, like maintenance issues or rising utility bills.

Property owners are in charge of time-consuming administrative duties such as bill payment and more.
Gross Lease Pros and Cons for Tenants
PROS
The fixed cost of rent means there aren't any additional costs associated with renting the building.

Tenants save time because they don't have to manage any administrative responsibilities associated with property finances.
CONS
Rent is generally higher, even though there are not any additional costs to pay.

Property maintenance may not be properly kept up-to-date depending on the type of landlord and their priorities.
Triple Net Lease Pros and Cons for Landlords
PROS
Landlords can count on a triple net lease as a consistent revenue stream.

Landlords can expect less hands-on management because any property management costs (property taxes, common area maintenance, and building insurance) are on the tenant. Big picture, that means triple net leases give landlords more time and energy to concentrate on their primary business.
CONS
Identifying reliable tenants ready to sign a triple net lease may prove to be challenging.

Tenant credit risk can be a concern for landlords since the tenant's financial health directly impacts their ability to take care of operating expenses.

Vacancy is also a factor. Downtime in-between tenants means no rental income coming in.
Triple Net Lease Pros and Cons for Tenants
PROS
Tenants in a triple net lease are able to manage property appearance and maintenance.

Tenants have direct control over utility costs like water and electricity along with their preferred insurance carrier.
CONS
Unexpected costs like tax liability or building maintenance can and do arise.

Tenants assume risks around maintenance costs, property tax risks, and any insurance price increases.

Tenants will need to spend time and energy on property management from selecting insurance and handling tax issues to comparing and hiring maintenance contractors.

If landlords overestimate operating costs when determining the rental price, tenants may wind up overpaying for select costs.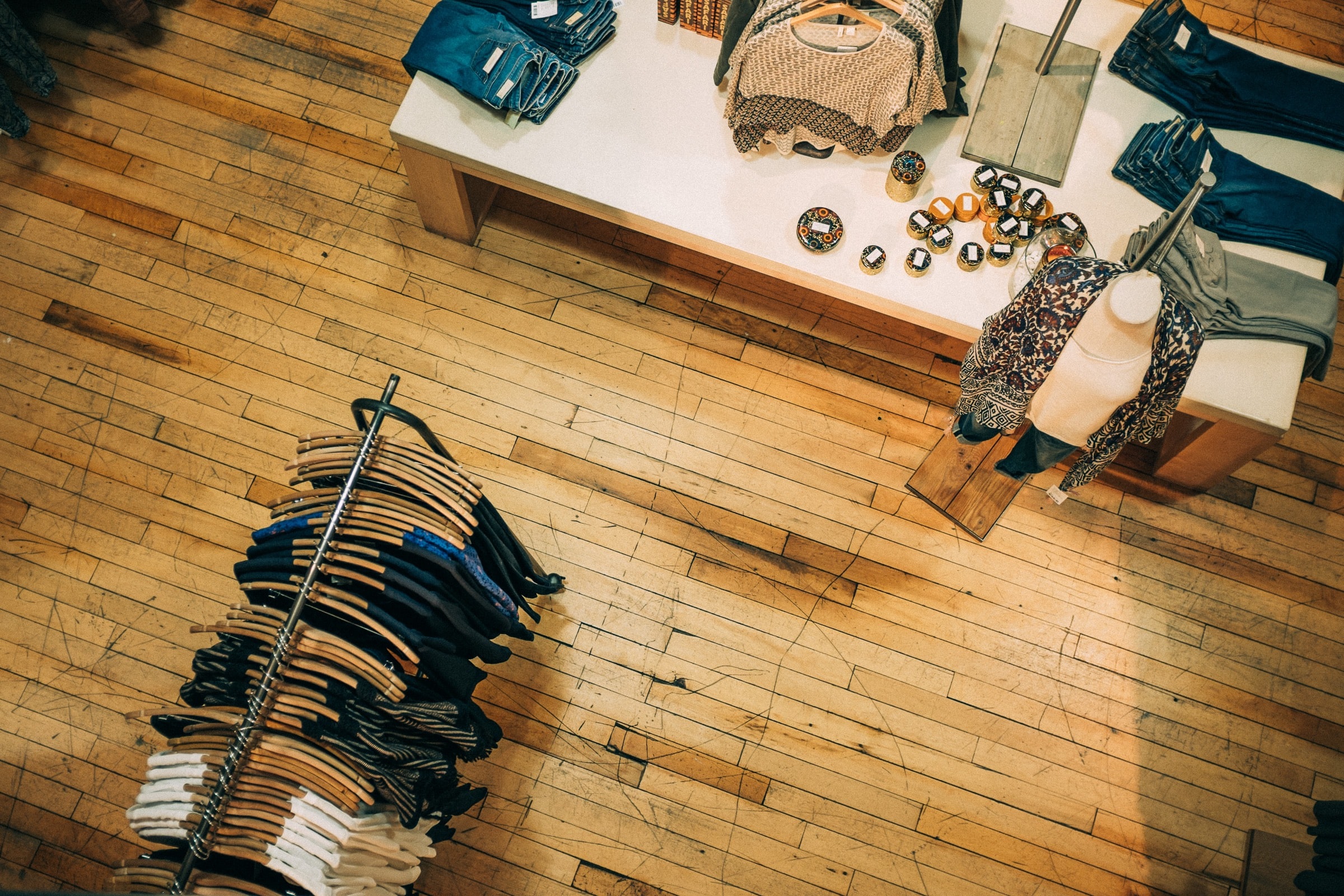 Final Thoughts
Ultimately, you'll find pros and cons to both gross and triple net leases. Full-service and modified gross leases offer benefits for both parties with the opportunity to strike a healthy balance—while triple net leases typically favor landlords because the risk is shifted to the tenants. Understanding the differences between each lease structure lets you choose the option aligned with the benefits you seek and responsibilities you're willing to take on. It's all about what's best for you and your business.
___________________________
Who We Are
A one-stop shop servicing commercial real estate landlords and retail tenants, our team provides all-inclusive services for NYC neighborhood retail.
Around here, our forward-thinking approach leverages emerging technologies, content-based marketing, and a deep understanding of the market to better match landlords and tenants. Together we streamline the leasing process so people like you can better focus on their business.
What you can expect from our commercial real estate experts:
Maximize the visibility of your property by leveraging our platform, social media, digital advertising and marketing, and direct outreach

Procure and vet quality tenants to ensure smooth transactions and long-term retention

Provide ongoing service through the life cycle of your property.
Contact us with questions anytime!
You might also like...
Apr 10, 2023
Triple Net Leases: Pros and Cons to Know
Interested in leasing a commercial space? Know your options! A variety of lease structures are available to you, including the triple net or NNN ...
Nov 01, 2022
What is a Sale-Leaseback?
Sale-leasebacks in the Commercial Real Estate Sector Throughout 2022, sale-leaseback activity has continued to rise. Recent data reveal that "2021 ...
Aug 25, 2022
Understanding the types of commercial leases in Downtown Brooklyn
Whether searching for the perfect commercial space to lease in Manhattan or Downtown Brooklyn, business owners must factor the cost per square foot ...