What to know about rentable vs. usable square footage
By Verada | Jan 06, 2022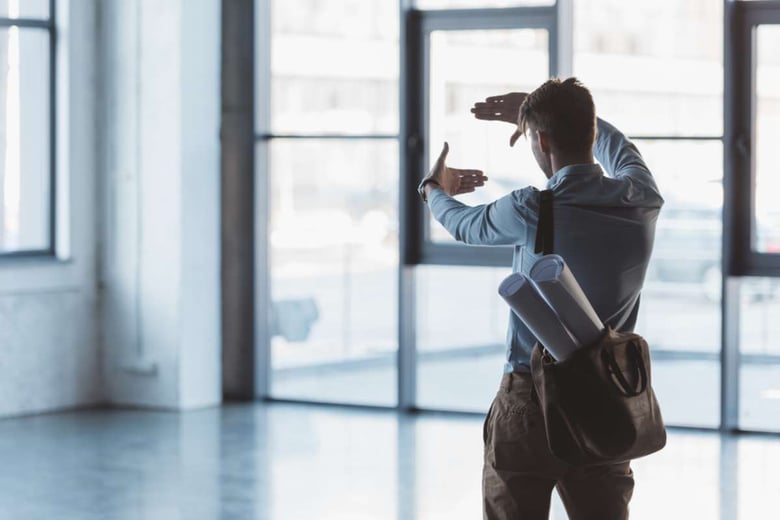 As a business owner on the lookout for new retail space to rent, knowing how much you need (and are paying for) is crucial! So, when searching for the ideal neighborhood and space to start (or grow) your business in Williamsburg, it's important to understand the difference between rentable vs. usable square footage before you sign a lease.
While these two terms might seem similar, there can actually be a significant difference in these two methods of evaluating square footage when leasing commercial space. Keep reading to learn more about why each of these measurements is crucial (yet different)!
What is usable square footage?
The usable square feet of a space is the total area that's unique to you and your shop or restaurant as the tenant. This includes all interior space within the walls of the space defined in your commercial lease, including closets and storage areas.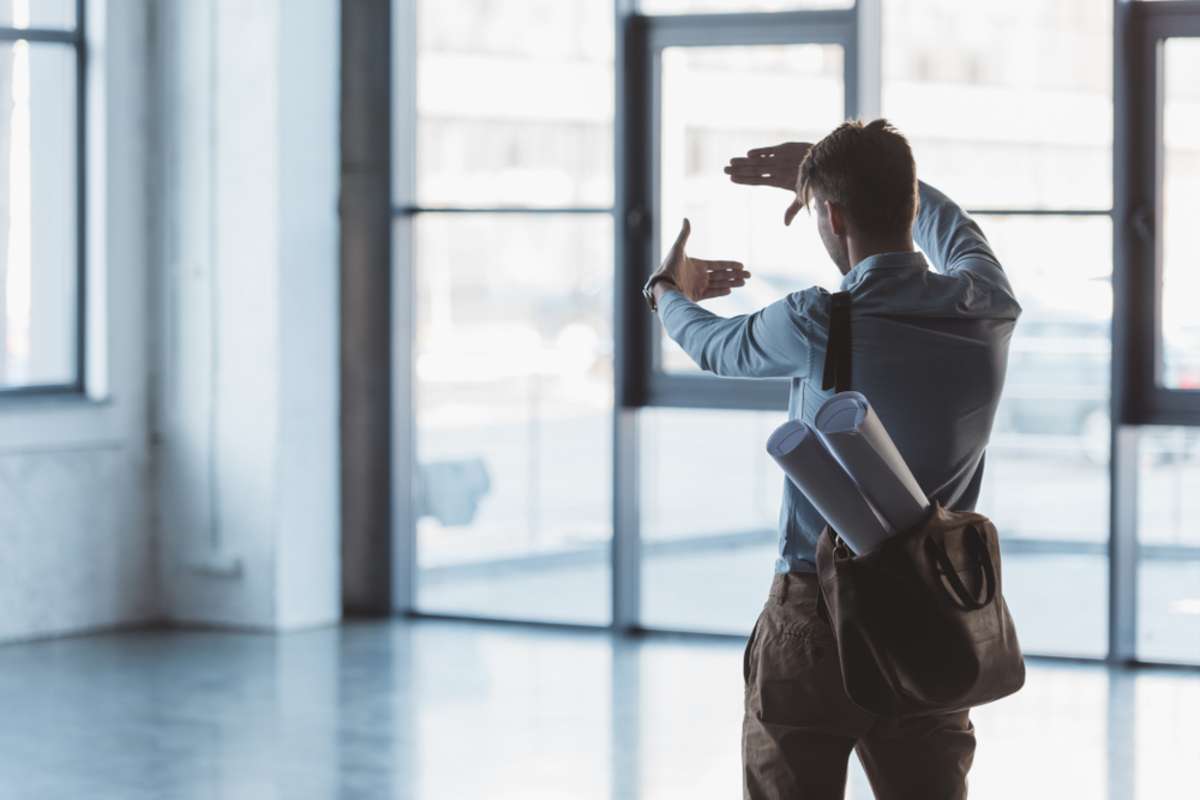 However, many business owners assume that's the extent of the square footage that can be part of their commercial leases. When measuring usable square feet compared to the price per square foot of your unique space, there can be a discrepancy between how much you think the rent should be vs. the rent amount defined by your landlord and the lease.
That's because rentable square footage also comes into play when identifying the ideal commercial property to rent for your business!
What is the rentable space definition?
So, what's the difference? Rentable square feet include your usable square feet plus a portion of the building's shared space. Common areas include hallways, lobbies, restrooms, and other shared spaces. In Williamsburg, for example, rentable square footage can be about 10-15% higher than usable square footage. That means the monthly rent amount to lease a space could be 10-15% higher than you thought you might pay based only on the usable space set aside for your private use.
Which measurement matters more?
Both measurements are critical when analyzing potential retail spaces. Your usable space is the area defined for your exclusive use. Business owners must make sure this space is the right shape and size to accommodate employees, services, products, customers, or anything else your business needs to accomplish in that space.
However, when leasing commercial space, rentable square footage can sometimes be the more important number to focus on when thinking through your budget since it's what you'll actually be paying for each month according to the lease agreement. When looking at property listings and touring buildings and potential spaces for rent, make sure you identify numbers for both usable and rentable space.
Rentable space can impact your business success
When arriving at a location to walk through available commercial space, don't overlook what the landlord considers the rentable space that will impact your monthly rent amount. While the space that's "only" yours is critical, entryways, communal bathrooms, or a shared lobby can also affect your business in significant ways. Since you're paying for the use of those spaces, make sure they meet your needs and can enhance your thriving business!
For instance, if the area inside a building is nearly perfect for your business and almost exactly what you've been looking for—but the entryway is on the side of the building that doesn't receive enough foot traffic, or the lobby is shabbier than the type of reception that should greet your target customers—you could lose a lot of business in that location.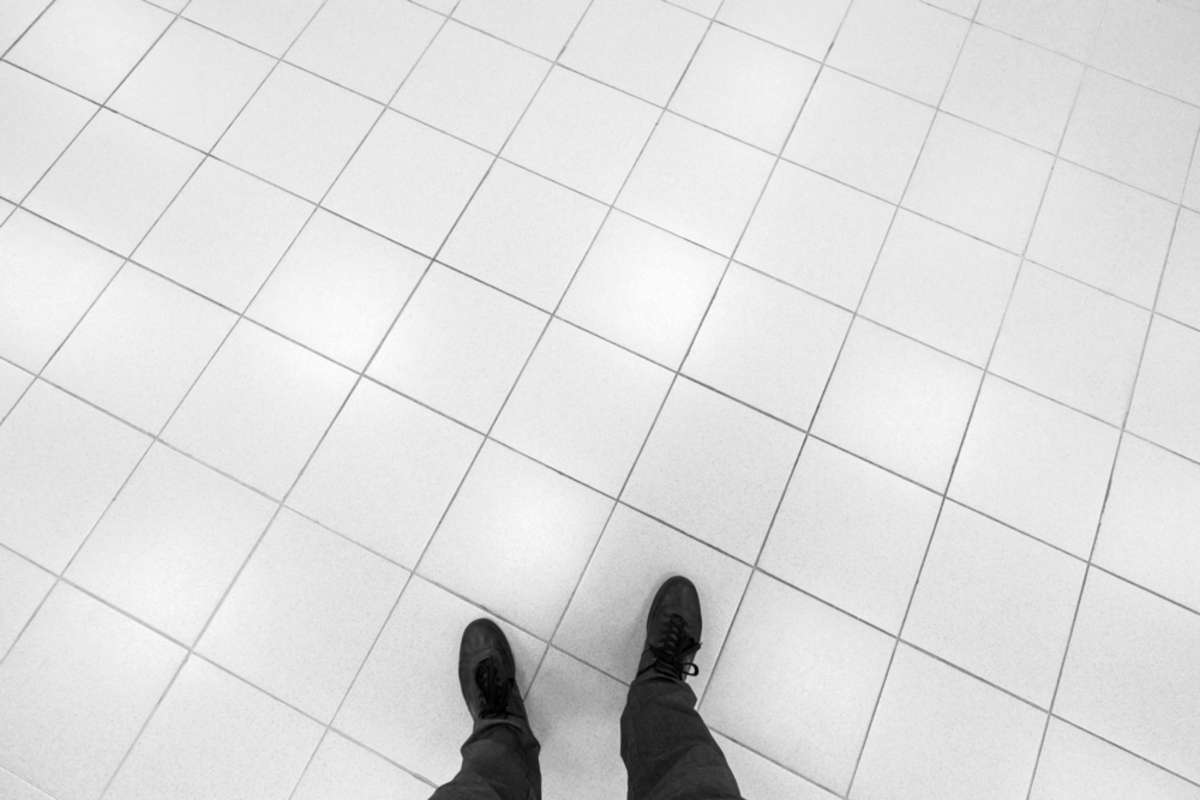 However, if everything about the usable space and rentable square feet aligns with your vision for your business and how you plan to impact the surrounding community, you might have found the lease space you've been looking for!
Square footage is only part of the equation for commercial leases
While having enough space is crucial to support your business, it's only part of the equation for success! Whether you choose Williamsburg or another Manhattan neighborhood to open your restaurant or shop, make sure the community and nearby culture is the right fit for your business. The most successful business owners find landlords and neighborhoods that support each other to build better communities!
Take the time to do your research and tour different commercial buildings in person before signing a commercial lease to make sure the space is right for your business. With a clear understanding of rentable area vs. usable area, you'll be one step closer to finding the perfect Williamsburg location for your business!
Verada helps business owners analyze options when leasing commercial property
If you're not sure how these different measurements could impact your business goals, let Verada help! We walk business owners through the process of identifying ideal retail spaces, touring properties, analyzing square footage and other options, then connecting them to landlords and spaces that support their success!
Our unique approach is driven by a desire to build the best communities throughout the Manhattan area. Reach out soon to learn more about how our commercial leasing experts can help you get started in a location that meets your needs and helps you reach your goals.
We've compiled some of our best expert tips into a single resource for business owners! Download a free copy of our "Guide to Choosing Your Next Retail Space."
You might also like...
Feb 24, 2022
How to negotiate a commercial lease in Greenpoint
Many commercial tenants don't realize that before signing a commercial lease, there's a negotiating process that takes place to finalize important ...
Sep 16, 2022
Creating a timeline for your new retail space in Greenwich Village
It's easy to daydream about finding a picture-perfect retail space for lease near me and somehow, through movie magic, instantly have a storefront ...
Nov 29, 2021
Opportunity knocks! Greenwich Village rents stabilize as retail recovers
Omicron and winter illnesses hit the Big Apple just as things started to an upswing for the retail sector, making the rental industry a challenging ...