Find retail space for rent in the top 10 shopping areas in NYC!
By Verada | Nov 23, 2021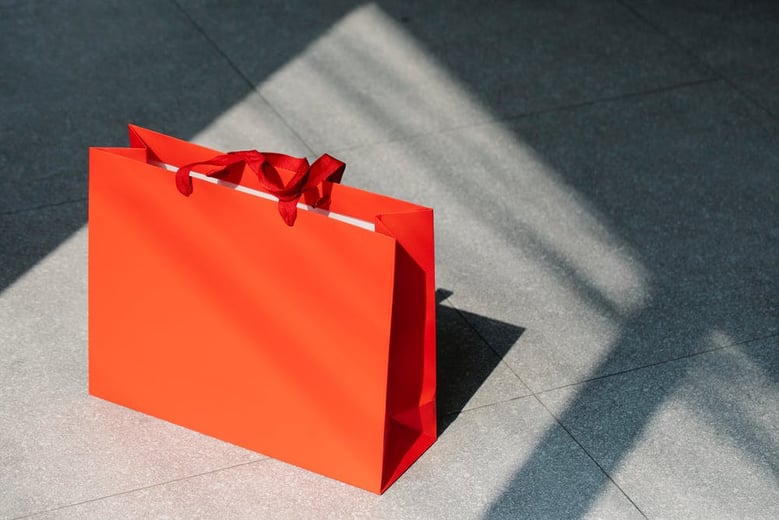 While there have been hard times in the past few years for retail in NYC, it's become clear that a resurgence is coming for the foot traffic in and around Manhattan. For instance, subway riders are back on the rails again, and more people are getting back to in-person visits with medical providers, shopping in stores, and eating in restaurants. These trends point to an exciting time to be a tenant in the retail sectors of the city. So if you're looking for your next retail space, here are some of the top shopping areas of the city that could be a good fit for your next retail space for lease!
1. West Village
While you might think of the West Village for the restaurant scene, remember that artisan shops, gourmet food stores, and even iconic, unique shops for things like comic books are all part of the West Village scene. For opening up a small business that caters to everyday folks and tourists alike, the West Village is your pick.
2. Upper East Side
Many major retailers have storefronts in the Upper East Side's shopping corridors, and for good reasons. Partially due to the density of residential real estate in this area, retailers in this area have experienced less vacancy during the pandemic than in other areas of Manhattan. However, even with less vacancy and more competition, there could be plenty of usable square footage for your business!
3. Park Slope
Once you venture into Brooklyn, the landscape and competition change. However, there's no less need for retail establishments, especially with Brooklyn's Park Slope being densely populated with individuals and families. As a restaurant or shop owner, you have options for retail space for rent near me on Fifth Avenue or Seventh Avenue and Flatbush.
4. Williamsburg
If you want a commercial real estate space for the trendy and artisanal, head to Williamsburg. Retail space for rent along Bedford Avenue has suffered losses over the past two years, but with nearby residential real estate still popular, this main drag is ripe for a comeback and a strong return. iI's a great time to get in on opportunities in this area!

5. Madison Avenue
While Madison Avenue has been hit hard, you can't count out the largest shopping district in the United States. The high-end shops here are often flagship stores or major outlets for brands known the world over. If you are looking into retail real estate options in this area, you'll get the foot traffic resurging in New York from locals and tourists.
6. Herald Square
The iconic Macy's of Herald Square has also had some landscape shifts, but this shopping zone remains popular and important for New Yorkers and city visitors alike. It's not the wall-to-wall packed shopping scene you'd have run into years ago, but Yahoo points out that the crowds are returning to the stores on big shopping days like Black Friday. The history of this spot for retail space for rent near me is just too strong not to rebound.
7. Fifth Avenue
Between historic landmarks and recognizable brands, Fifth Avenue will always be a spot for luxury and everyday shopping in New York City. Commercial property in this area offers important usable square footage for the right kind of retail since an iconic spot on Fifth Avenue can add a lot of cache to a brand and be worthwhile in both foot traffic and recognizability.
8. SoHo
For shopping that has a touch of the unique, SoHo shops will always be a popular destination. Whether you're planning a vintage store, a custom clothing store, boutiques of all kinds, or even a more typical chain, the arrival of SoHo's new zoning has made it easier than ever to find retail space for lease in this area!
9. Times Square
The most well-recognized square of the city doesn't draw many actual New Yorkers, especially if they aren't interested in the crowds. However, the splash and glitz of this part of town, as well as the Broadway shows, draws nearly every tourist. They are also looking for souvenirs or the perfect New York City purchase when they visit. Retail in this area tends to experience substantial traffic!

10. Chinatown
Retail spaces in Chinatown are often more focused on markets than on clothing or jewelry shopping, but that doesn't make the retail environment less fruitful. Renting space to sell herbs, fish, and other ingredients can be a great way to build a sustainable business in this area!
Verada helps business owners find the best retail space for lease
Tenants in these shopping districts are trying to find the right rentable square footage for new and revived businesses. Renters who want to open retail establishments are searching for a landlord that will give them what they need at a price that makes sense. What do they both need? Verada!
We make it easy to connect retailers with the rentable square feet they need on a beautiful, usable platform that showcases the real estate available in Manhattan and other parts of NYC. Reach out soon to learn more about how we can help!
You might also like...
Jul 28, 2022
How to calculate commercial rent for manhattan retail space for rent
Choosing a suitable retail space in Manhattan may feel overwhelming. Will you know the perfect storefront when you see it? However, once you dig into ...
Nov 26, 2021
How to use vacant space for experiential retail in Downtown Brooklyn
Manhattan-area and Downtown Brooklyn retail has been shaken up by many trends, from continued reliance on online shopping to reluctance to return to ...
Nov 16, 2021
Retail space in the Upper East Side: what does the future look like?
Retail spaces in Manhattan and the Upper East Side have been bowled over by the 2020 and 2021 surges in COVID-19 cases. Having a high-impact ...